"To write poetry was to assert their belonging to a fellowship of witness, across the centuries, that made sense of the human project as a whole, and if it did this, it was a fellowship they hoped would extend into the future."  
Michael Ignatieff turns to three writers who bore witnesses to the great evils of the twentieth century--Anna Akhmatova, Primo Levi, and Miklos Radnoti.  Their bearing witness in the face of such evil was a form of "political hope" that is also a form of consolation.  That we exist and can read their works is their consolation, he contends.
And because we read them, we bear responsibilities.  He writes, "History has no consolations to offer because it never ends and its meaning is never settled, not even by witnesses as heroic and courageous as these.  History may have no consolation to offer, but it does leave us with duties.  Since they had faith in us, we should keep faith with them and defend the truths they bequeathed to us."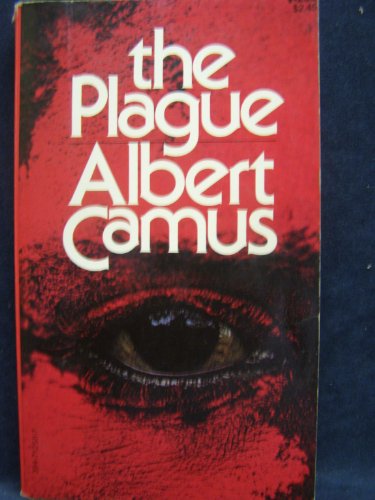 The writer Camus then gets a chapter of his own.  Camus is shaped by the context of the Nazi occupation and how such a thing functioned like a plague, robbing of the consolations of daily routine.  Which is why, Ignatieff says, the novel because such a solace to many in 2020.  The final paragraph of the Camus chapter is haunting:
We are not angels, we are not blessed, Camus is saying.  There is nothing to prevent the plague from erupting and scything through our certainties.  This, he wanted us to understand, is what it means to "live outside Grace."  It means living beyond an ultimate certainty or final consolation, beyond any belief that history has any meaning that a human begin can understand.  But he did not leave it there.  To live outside Grace is not to live without hope or examples of how one should live.  There are always good examples, and the ones he wanted us to see were very real and very specific: an old woman silently watching by the bedside of a stranger, keeping him company in the night, so he would not die alone.
But next is Vaclav Havel.  One of that generation of moral heroes who struggled against oppression and won liberation for their people, offering a glimpse that history might turn out differently than it has.  But Havel was not resigned to oppression or fate, he believed that we make history, and so we each in our own small way have to affect its path.  
He also writes of how Havel struggled to accept his own personal failures.  Ignatieff writes, "To own failure was to stop pretending that the person responsible was a discarded self and to accept that this person was always and eternally you.  To accept this failed self was to stop pushing your shame away.  This was what it truly took to 'live in truth.'"